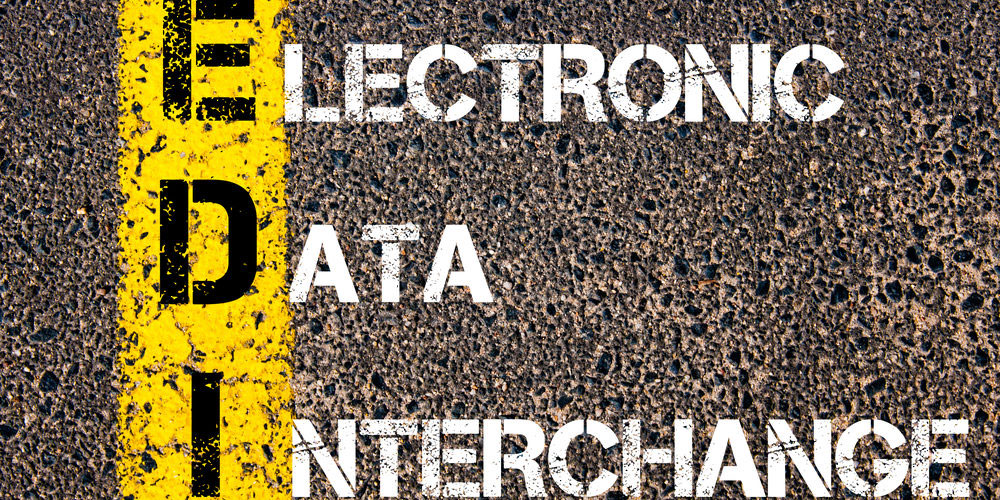 Running an online business successfully is different from running a brick and mortar store. In a brick and mortar store, the staff must be engaging, knowledgeable, and helpful. Online retailers, though, need easy-to-use websites that make ordering easy, and relay information in a quick, accurate and secure fashion. For retailers and manufacturers trying to implement a successful D2C shipping model, the right EDI software is indispensable. Read on to learn how an Enhanced EDI system can help both parties to improve this process.
What is D2C Shipping?
Whether a company manufactures electronics, jewelry or another high-value product, D2C shipping is key to an ecommerce operation. D2C shipping eliminates the problems that a typical manufacturer- online retailer relationship imposes. In a conventional online retail process, the manufacturer would ship the product to the retailer. Then, the retailer would ship it to the consumer. The D2C model eliminates this middle process by allowing the supplier to ship the product directly to the consumer. This process is growing in popularity in the ecommerce world, and for good reason. Smaller shipments– such as jewelry, memory cards and even larger technology– can arrive quickly through options like Fedex and UPS.
D2C shipping offers great benefits to both parties. For the retailer, it guarantees a seamless transition from the supplier to the consumer. For the manufacturer, D2C shipping creates a new opportunity to build a meaningful and lasting relationship with customers. For both parties, though, the logistical confusion involved in negotiating warehouse quantities is eliminated.
As retailers and manufacturers look forward in analyzing rising technologies and consumer trends, D2C shipping will play a major role.
How EDI Helps Companies to Ship D2C
Without robust EDI software integrated into ecommerce and shipping software, D2C shipping would be impossible. EDI, or electronic data interchange, is a type of software that normalizes important shipping, invoicing, and other transactional information for both parties.
Transferring information instantly is key among EDI's many goals. When a retailer receives an online order, the EDI system processes this information, sending it along to the manufacturer. While payment information is processed through the retailer, other information– like the product's sku number, the customer's shipping information and more– goes directly to the manufacturer. Receiving this information in real time allows the manufacturer to immediately fill and ship these orders.
With the D2C model, retailers can offer merchandise, but only pay for it after selling it. This system–commonly referred to as consignment — makes inventory reconciliation a breeze.
While EDI software is a must for retailers and manufacturers, there are many solutions on the market. Choosing the right EDI software based on your company's unique needs will streamline your D2C shipping process.
How Can Manufacturers Master D2C?
Shipping High-Demand Merchandise in Peak Periods
All retailers experience a peak sales point where they do not necessarily have the stock to meet demand. In times like these, online retailers rely entirely on EDI software for its ability to keep product counts accurate. For example, jewelry retailers experience a sales rush before gifting holidays like Valentine's Day, Mother' Day and Christmas. Electronics retailers like Best Buy sell televisions, blu-ray players and other digital technology especially well before Christmas. Home improvement stores like Lowe's and Home Depot experience a huge upswing in sales during the spring and early summer.
Because these products are in such high demand, it's common for retailers' stock to deplete quickly. Unfortunately, this can have a significant impact on their ability to ship this merchandise punctually.
The right EDI software will allow retailers and manufacturers to stay in sync with one another, maintaining constant inventory awareness. Advanced EDI software has an integrated feature that updates retailers about product availability on a daily basis. Most major retailers require this service from suppliers to prevent over-selling and disappointing customers.
Streamline Shipping Processes with D2C-Focused EDI
With EDI, ensuring product availability is only half the struggle between retailers and manufacturers. Streamlined shipping processes should also be a priority. The right shipping method can hasten delivery times, improving customer satisfaction and creating return customers.
For suppliers and product manufacturers, shipping products to individuals and retailers is logistically different. When shipping rings to brick and mortar jewelry stores, a manufacturer might send one package with 1,000 pieces. The process that warehouse workers perform for this is much different than sending one piece in a compact, well-protected package. EDI software integrates with shipping software to normalize this information for shipping departments. With this information presented in an easy-to-use format, shipping professionals can easily send these products to customers.
Because customers are purchasing products directly from a retailer, they carry certain expectations that the delivery will be in accordance with the retailer. Because of this, retailers often require manufacturers to take certain steps to meet these expectations. For example, they may require branded packing slips, packaging tape, or shipping labels. Alternatively, they might require manufacturers to use high-quality packing materials.
So, an EDI program can augment the shipping process by providing retailer-specific information in an easily understood format. This means that suppliers can format their shipping workspace to comply with retailer regulations. By organizing inventory properly, suppliers can fulfill shipments at the drop of a hat.
EDI Automation Can Augment D2C Shipping
For major retailers and their suppliers, selecting the right EDI company can make all of the difference. EDI can automate small package shipping, simplify inventory management, and meet all other shipping requirements. With the proper integration, this software can recognize shipping information, and formulate labels and packing slips. For over 25 years, EDI Options has provided a user-friendly electronic data interchange platform to assist retailers and suppliers alike. Contact us for more information about how our software can help your company to save money.