Our support staff
stands up for you.
Customer relationships are at the heart of our philosophy. They have a direct impact on our brand's mission and values. Connections build customer trust and loyalty. They also strengthen company culture and boost morale.
Clients crave a personalized experience. They want us to understand their needs. So we empower our front-line agents with the ability to proactively resolve customer issues.
A recent Qualtrics XM Institute study found that $4.7 trillion in global sales are at risk from bad customer experiences every year.
That's why we generate more than electronic data. We foster an enthusiastic team that's focused on your needs. Meeting those needs is what sets us apart from our competition.
Think of us as your own personal EDI department. Customers know our support staff on a first-name basis. They've learned we never leave a customer stranded. That's how we build relationships.
We foster an enthusiastic team that's focused on your needs. Meeting those needs is what sets us apart from our competition.

EDI Options has done nothing but go beyond and above our expectations. They made the integration of getting setup with EDI simple and painless. Their customer service is knowledgeable and responsive to all questions that arise. As a first time user of EDI, EDI Options has helped us onboard many different customers with ease. We would absolutely recommend EDI Options!
Alyssa – Owner/Operator
Neil Abbruzzese
President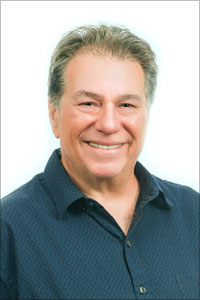 Neil Abbruzzese is a founding partner and CEO for EDI Options, a leading provider of EDI systems and services since 1992. A highly diligent, inventive, and inspirational person, he oversees every aspect of product design, network operations, and customer support. With a knack for results and pursuit of excellence, Neil has managed to grow the company from a two-person operation specializing in fine jewelry to a 20-member team with domestic and international customers.
Before joining EDI Options, Neil served in senior management positions dating back to 1986 and specializing in retail data processing, logistics, and compliance. During this time, he honed his organizational, entrepreneurial, managerial, and leadership skills, which he leverages to offer services that always exceeded his employer's and now his customers' expectations at EDI Options. His tremendous performance saw him appointed director of information systems at Pan American Diamond at age 26.
Neil is complimented for his honesty, integrity, and being very erudite on EDI and e-commerce. His colleagues and employees consider him alike to be an easy-going and hard-working part of the EDI Options formula.
Neil holds a bachelor's degree in business and computer science from Fordham University. While he is not busy pursuing his career goals, Neil enjoys playing golf and trying out new cuisines.
Greg Wasserman, Co Founder of EDI Options, has always had a lifelong attraction to computers and science. He began programming at an early age and even did some consulting while still in high school. His official career began when he became an IT manager for ResponseForms, a subscription fulfillment house in NYC.
There he managed the operation staff across multiple shifts at once, having to conform to short deadlines and adapt to frequent 'all nighters' to make sure that his programs were efficient and complete. But despite the stress, Greg always continued to learn about all aspects of the business world, not just IT.
In the mid 80s, Greg moved on to Vantage Software, where he learned about manufacturing, retail distribution, financial accounting, insurance and medical. These skills enabled him to evolve from a programming analyst to a project manager by the time he joined Neil at Pan American. The two of them became co-founders of EDI Options in 1991.
Greg Wasserman
Chief Financial Officer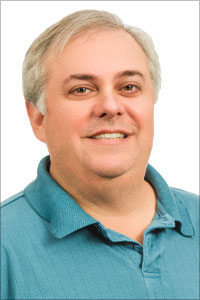 Jim Lutz
Director of Technical Support Operations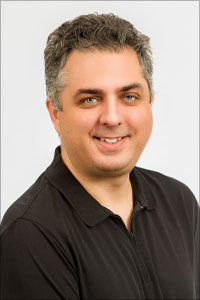 With close to 20 years of EDI experience, Jim has seen it all and possesses a 'can-do' attitude. He strives to maintain a friendly, personable relationship with each member of the support staff and all of our customers, who he knows on a first-name basis.
In addition to his interpersonal skills, Jim comes from an Engineering background so he is apt in understanding big picture concepts to fully understand the root of a problem and troubleshoot effectively. He implements improved procedures to ensure customers are always satisfied and maintains a cohesive support team to personally ensure that all clients' needs are met. Jim makes it his personal mission to see that every customer is served promptly, efficiently and accurately.
As Director, Fran manages a team of 15 employees and serves as an overseer and team coordinator for all new vendor projects. Trading partners all know her by name and as an expert in retail vendor relations.
She knows the requirements for all trading partners, how to get a vendor partnership started and keep it growing with regular care and maintenance. Experienced in charge-back handling, her expertise is only rivaled by her excellence in customer service as a friendly, funny, helpful people person. With almost 20 years of EDI experience, Fran started as an EDI support rep in her early college days and has moved her way up throughout the years to her current directorial position.
Fran Molinari
Director of Business and Administrative Operations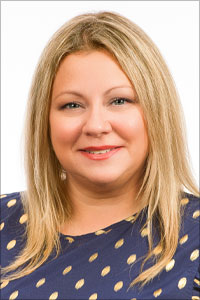 James Ackley
Development Leader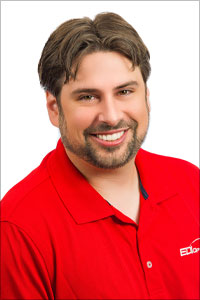 As a diligent and highly dedicated person, James Ackley is the Development Leader at EDI options. He spearheads research to identify new technologies, including new growth areas and trends with customers and partnerships, while managing our entire suite of products, and services. He is also in charge of fostering and developing all of our development staff.
James holds a bachelor's degree in Computer Programming and started in Support in his first four years at EDI Options. His exemplary performance led to his appointment to his current position three years ago. During this time, James has demonstrated excellent research, analytical, and problem-solving skills, which he has continuously leveraged to steer EDI Options to greater heights. He is incredibly reputable for being honest.
James has had a successful career experience in sports, playing volleyball for 20+years, and still plays at a competitive level to this day. He has also played beach, grass, and indoor volleyball since middle school and coached for 10+ years.
James is a proud family man married for five years to his wife, Romina, whom he met through coaching, and together, they were blessed with one daughter, Elena, almost two years ago. James enjoys playing video games and bike riding in his free time.