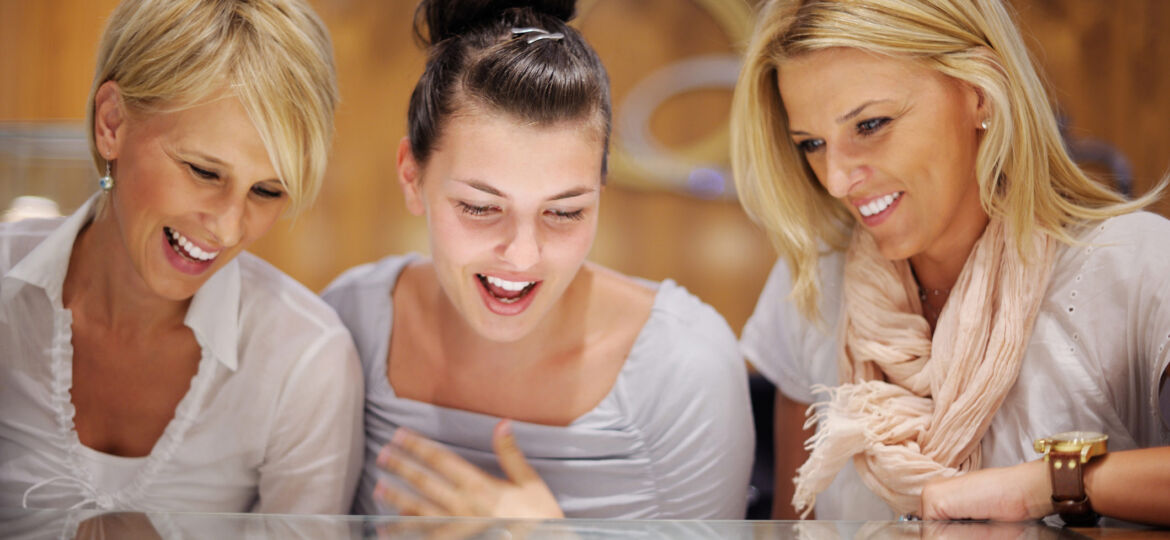 Without proper inventory-tracking, supply management is impossible. Jewelry vendors have managed Memo merchandise for years. They understand the burden of inventory reconciliation lies with out-dated procedures.
As paper-tracked systems become obsolete, vendors are seeking a better solution. In this post, we'll discuss how a jewelry EDI program can be enhanced to streamline the inventory management process. Thus, creating a seamless flow of transactional information for both retailers and manufacturers.
Why Jewelry Companies Need Enhanced EDI
Similar to other industries, tracking stock and per product costs is important for jewelry companies. Expensive products such as rings, necklaces, and watches have a high production cost and retail value. There is a need to track inventory levels of these items daily. Enhancing the EDI process gives jewelry manufacturers a simple way to monitor inventory. It also helps them to track that inventory in detail across multiple distributors.
With an enhanced EDI program, manufacturers will be notified about stock replenishment with any retailer. Similarly, manufacturers expanding further into the retail world can utilize EDI to ensure a smooth flow of transactional information. So, when retailers are selling at a rapid pace, manufacturers can respond by filling orders and capitalizing on demand.
In essence, the EDI software funnels this transactional information into actionable metrics. This helps both parties focus on their priority: earning new sales and building stronger, longer-lasting relationships.
1. Jewelry-Specific EDI Applications
Sterling has an enormous representation in the jewelry industry. While vendors' products are sold within their own retail outlets, they are also sold directly to their customers. This is a growing trend for Macy's, JCPenney, Nordstrom, Kohls, as well as every other retail titan. So, for most retail vendors, an enhanced EDI solution that tracks individual retail stock programs is essential. While Sterling's own Direct-to-Consumer (D2C) XML program is prominent in the industry, they are not alone. Every retailer has their own methods to manage the flow of products being sent directly to customers.
A jewelry EDI program that interacts with these distinct D2C programs enables retailers and vendors to exchange important information immediately. Unique shipping integrations with UPS, FedEx and USPS allow vendors to seamlessly create shipping labels and generate shipping invoices. Coordinating the physical shipment with its collateral paperwork has always been a key challenge in D2C shipping, and EDI simplifies this.
Beyond D2C, a key benefit of an enhanced jewelry EDI program is automated inventory management. Because retailers do not pay for memo goods before selling them to end-consumers, tracking inventory is crucial. Jewelry EDI programs have a dynamic scheduled reporting feature that keeps vendors apprised of sales, returns and location changes for all relevant products. These programs also understand the logistics behind more nuanced sales, such as split pairs. With the right EDI program, this reconciliation process removes the burden that organizational processes impose.
EDI also provides intuitive retail shipping solutions for large store distributions. Rather than requiring bulky packaging for each individual store shipment, enhanced jewelry EDI programs can grant vendors access to unique combined polybag / packing list shipping. This packaging enables vendors to consolidate materials, and streamline the shipping process.
2. Easily Integrated With Existing Software
EDI system developers understand that major retailers already have distinct and complex systems in place. So, vendors needs the flexibility to comply with all retailers' needs, while still satisfying their own internal management systems like DiaSpark and Right Click. Enhanced EDI systems are designed to integrate with these existing systems, while still meeting diverse retail requirements.
With this information, vendors can compare existing stock to sales records with ease. Jewelry EDI systems are also compatible with other technology, such as barcode scanners, handheld inventory management devices, and more.
3. Compliance-Friendly Software
Because major retailers are structured differently, their needs vary greatly. Moreover, each organization has different compliance needs, or regulations created by the corporation to minimize risk.
EDI software is designed to be customized for various retailers based on these compliance requirements. So, when vendors acquire new customers, customizing the EDI software to suit their compliance needs is a simple process. For example, an enhanced jewelry EDI program can easily translate between retailer and vendor item numbers. Then, the EDI program distills this information into an easily understandable format.
How EDI Options Can Help
EDI Options has benefitted from several long-lasting and lucrative relationships with high-profile jewelry manufacturers and retailers. We continue to build relationships with reputable vendors and leading retailers such as Macy's, Sterling, Kohl's, and JCPenney. Our robust platform has helped management professionals make informed supply chain decisions.
As the jewelry EDI industry expands, we intend to be at the forefront of new technologies and capabilities, such as enhanced analytics and new D2C apps. Contact us to learn more about how enhanced jewelry EDI can help your business.