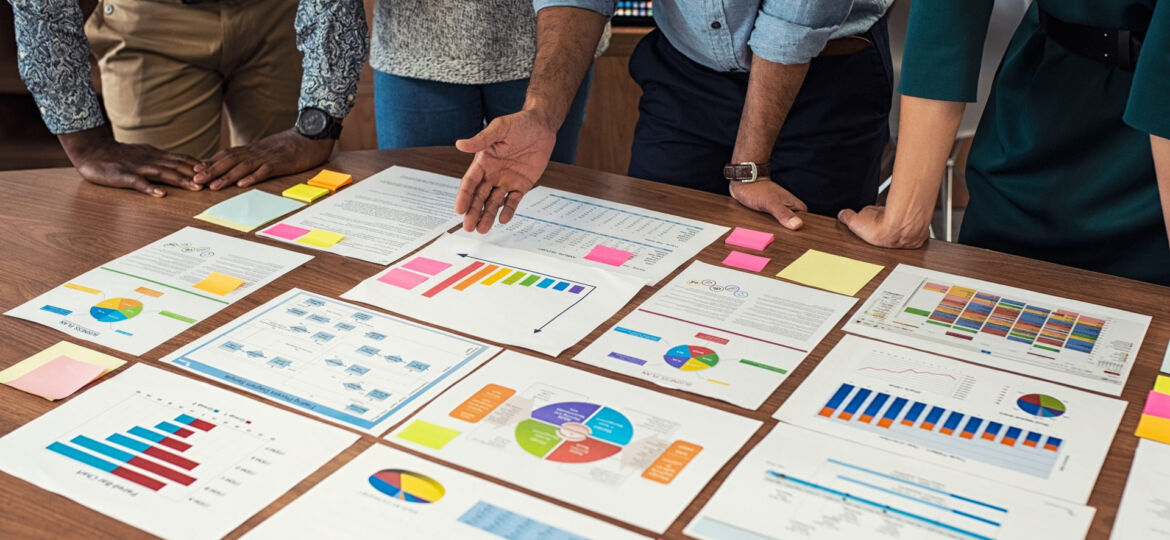 To say 2020 has disrupted the way people do business is starting to become an understatement. Interruptions in global trade and logistics, coupled with intermittent lockdowns have permanently changed the landscape of commerce. It's a plain fact that eCommerce is muscling its way to center stage and the pandemic has accelerated this phenomenon.
Consider that trend, businesses are now taking the necessary steps to steer towards digital platforms. In today's blog, we're sharing our insights, particularly some of the prevalent trends, when it comes to supply chain management.
Marketplaces Are Key
Circumstances have led people to shift their shopping practices over to digital platforms. The biggest beneficiaries of this are juggernaut companies such as Amazon, eBay, and Wayfair. And this is not this purely because they're so big and popular.
These companies offer something unique compared to one-product drop shippers and that is variety and convenience. As a consumer, when you're searching for something, let's say a desk to improve your work-from-home experience, chances are, you'll find it on Amazon. However, when you browse on Amazon, the platform intelligently "suggests" other products you might need such as a new ergonomic chair or a standing, adjustable desk.
These innovations not only help the seller of the desk but also help out the seller with the chair and adjustable desk. The more products are in a marketplace, the more people flock towards it and this will mean that more sellers will benefit from this online traffic. As a seller, you want to get yourself into as many marketplaces as possible. Cost-wise, this is also efficient as you don't have to do as much effort advertising your product as a stand-alone purchase.
Embrace Omnichannel
For those hearing this word for the first time, "omnichannel" means a type of retail model that integrates different methods of shopping available to consumers, that is, online, in a physical store, or by phone. As with many of these industry terms, it means different things in different circles do don't get hung up on the term but do focus on the philosophy.
Brick-and-mortar stores that fail to transition to digital channels are bound to suffer as the times continue to change. Consumer confidence and safety concerns have caused a change in the shopping dynamic and looks like at least some of these trends are here to stay. That's not surprising because even as the environment becomes safer, shoppers will continue to have concerns which will affect their shopping habits. Consumers have also learned to appreciate the convenience and overcome the concerns about shopping at home.
The remedy is to offer the widest variety of ways for your customer to continue enjoying your products in the safest, most convenient ways possible. You can let your customers place orders using an app on their phones, through a website, through a phone call. You can then fulfill the deliveries depending on their preference: door-to-door, curbside pick-up, or have the goods picked it up at the store. Some people still prefer to interact and come to the store so be sure to include contactless transactions so everyone feels safe and secure.
Improve B2B Systems
The drastic change in the supply chain has brought welcome changes from the perspective of a business owner. If your business heavily depended on a third party to market your products, then having an online presence brought your customers much closer to your doorstep.
However, consumers are not the only parties benefitting from more direct contact with your business. B2B partners, looking for direct contact with suppliers and cutting out the middleman, are looking to score sweet deals and establish long, fruitful partnerships.
Think about what happened with the emergency need for medical supplies (PPEs, masks, and gloves) last year. Normally, hospitals and other medical institutions depend on a single domestic distributor of these goods. However, the pandemic shattered the usual supply chain leaving the same institutions pulling out all stops to get a direct supplier. A lesson learned across industries that forever changed the landscape of how business is conducted.
So, with that kind of disruption in mind, one way to be in the lead is to make sure that your systems are not only friendly for the casual customer but also embrace the possibility that other businesses might go through the same channel.
Since 1991, EDI Options has been the cCommerce provider of choice for the most discriminating vendors who value reliable, precision operations backed up by world class customer services. Our mission is to provide each customer with a personal experience that is tailored to their operation and supported by our own knowledgeable, in-office personnel. Our reputation is sterling and our customers enjoy and appreciate our ability to flawlessly handle the life's blood of their businesses – their EDI and e-Commerce transactions